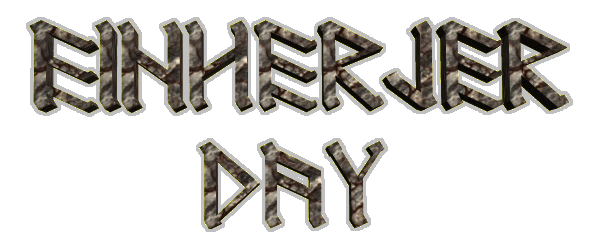 Einherjer Day - A celebration of our ancestors' sacrifices and the honing of our own skills of combat in honor of their memory. It goes a little deeper than that, but that is the easiest translation for the layperson.
Below you will find some photos from our combat training and competitions during our celebration of Einherjer Day.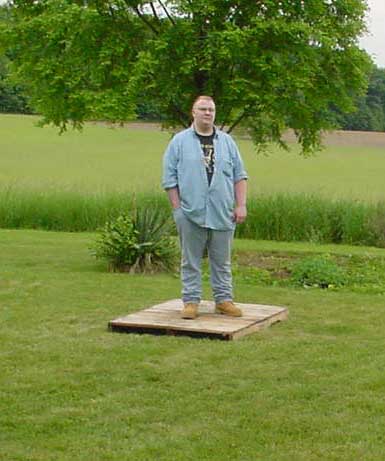 For each match an Official observes and judges the
blow as fatal or glancing. Any hit that would
have done actual damage if the weapon were
not padded would qualify as a good strike
Teresa takes her opening stance with the simitar and long sword
Jon Vs. Rick - aka "Hammer Time"
Brandon taunts Jon - "Come get some!"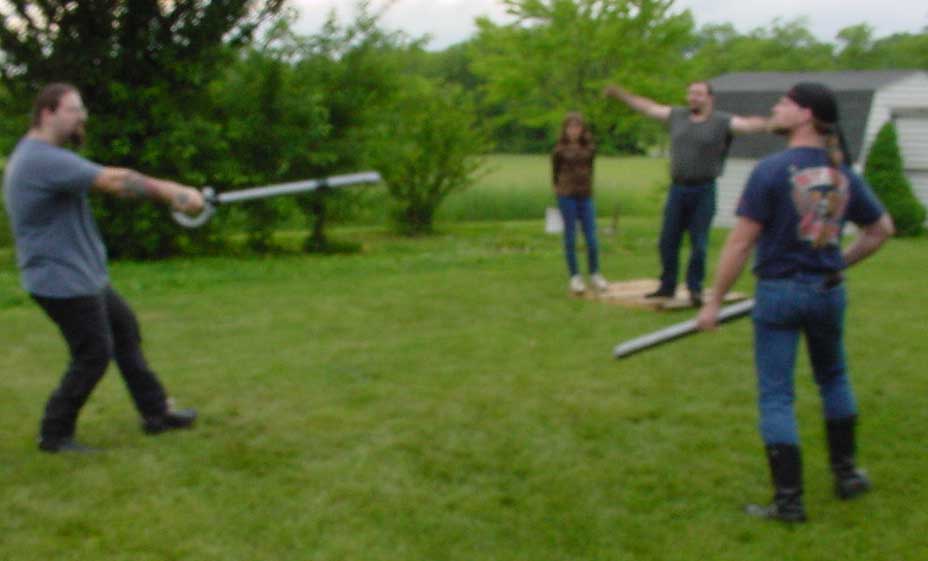 "Ha, I can beat you with one hand in my pocket!"
John Radle and Rick test one another's mettle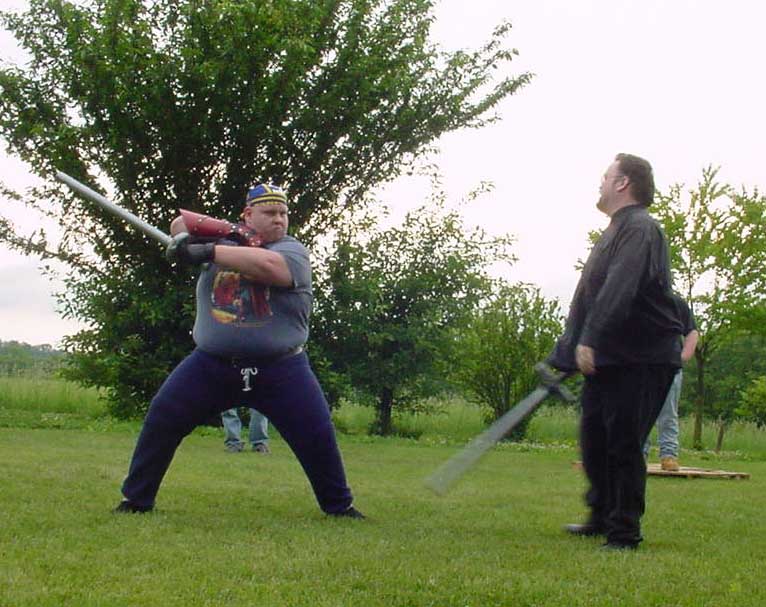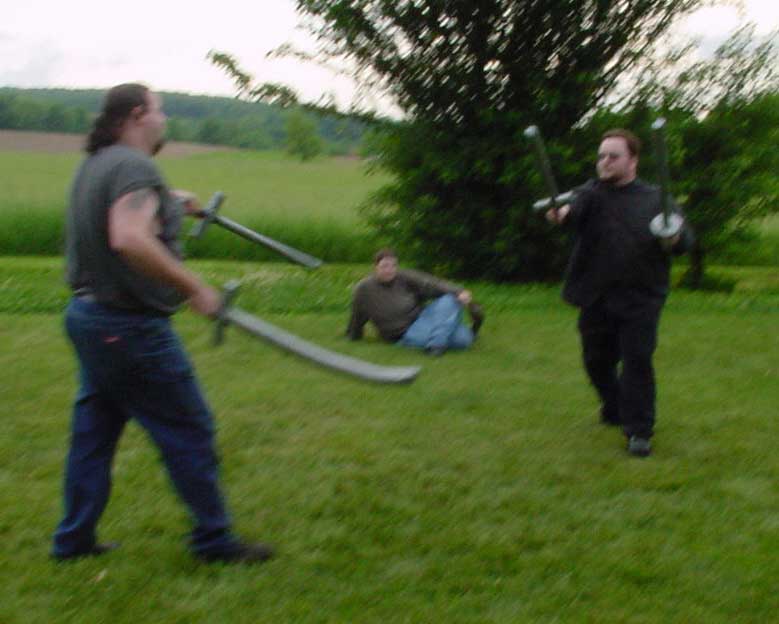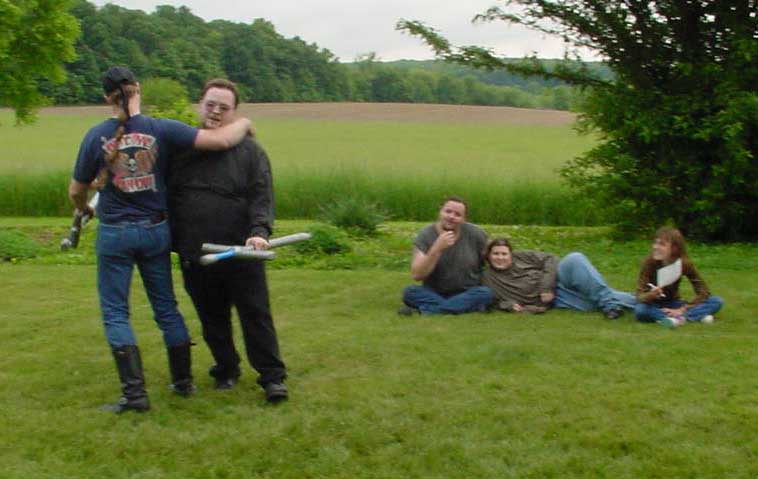 After it's all said and done, it's just good clean fun.
Jon Shepard - Reigning Champion