It is during this time that we call upon the Goddess of Spring to bless all with the bounty of rebirth and renewal. An end to the long night, and a new beginning in the cycle of life.
Below you will find some photos from our recent Ritual to Ostara, Goddess of Spring and Rebirth. Also this day the weather allowed us to partake in some weapon's training and practice.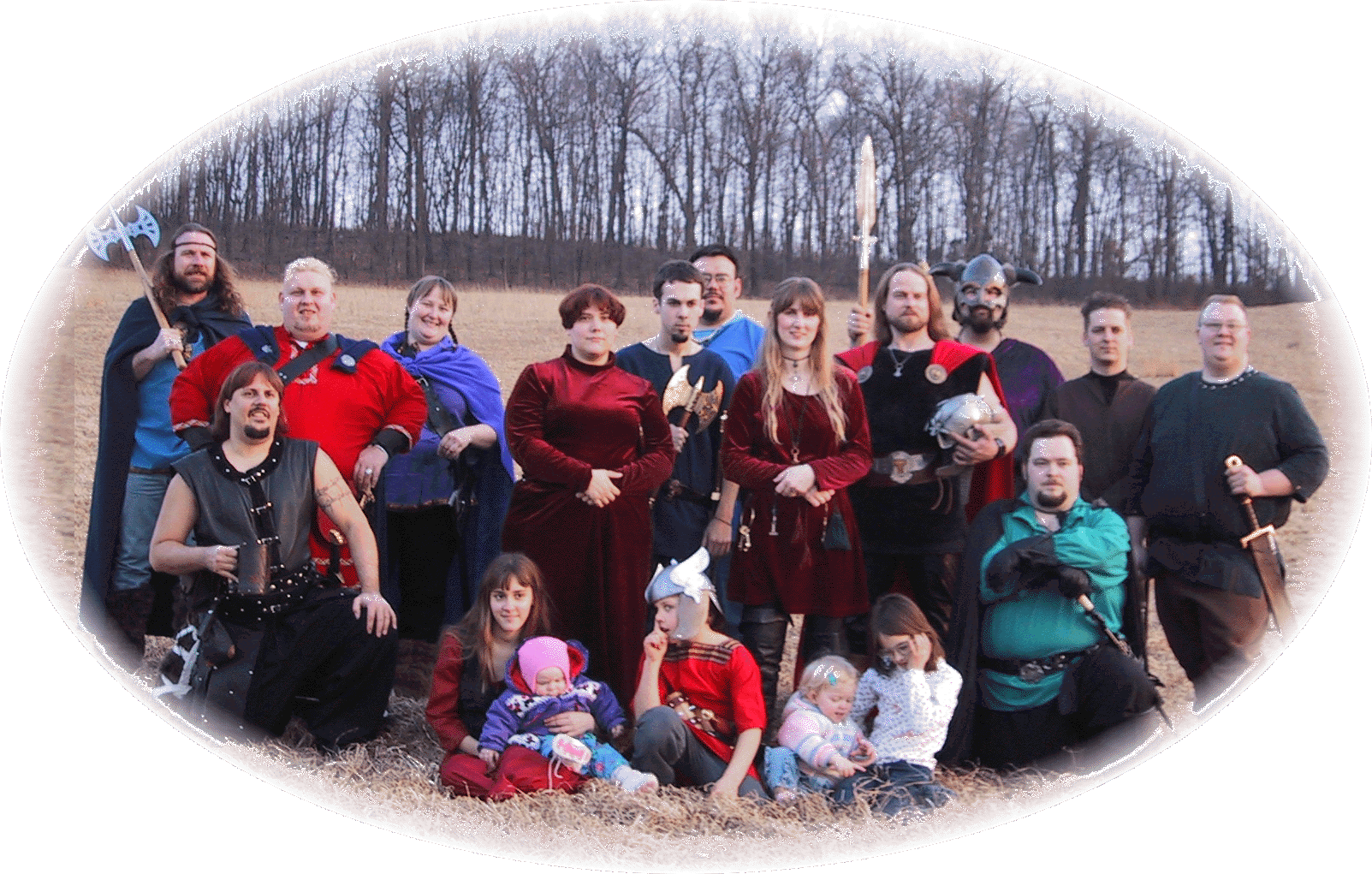 Our beloved Chieftain begins our training in swordsmanship
Posture, what's wrong with my posture? Am I holding these right? :)
No defense from the Wild Berserkir!!!
Also this night Bilskirnir Hearth is proud to welcome Brenda as a Friend of the Hearth. As per our By-Laws, the oath of loyalty and friendship was administered by our Chieftain, Jon Shepard.
The last of the evenings Hearth Business was a pleasant surprise for this writer. In recognition and thanks for the time and effort to create this Website, our Chieftain bestowed his very first sword upon Greg Hill as gift. This was an unexpected joy and much warmth and gratitude was felt that evening.